Today marks the 50th anniversary of the iconic British music festival, which took place in 1970 and was attended by just 1,500 people.
Since then, the annual celebration has become as exciting for music fans as it is for fashion fans.
There was a time when festival fashion was a slave to practicality – wear wellies to avoid mud and waterproof jackets to stay dry, maybe splash a little glitter on your cheeks just in case.
Vinyl pants, low record belts and slip dresses were the key pieces that ushered in the "boho chic" trend that soon became synonymous with the aforementioned stars.
Elsewhere, Hunter wellies were paired with vests and jeans, while leather jackets were covered in just about anything you can think of.
You just have to click through a few stock snapshots to see how different Glastonbury's aesthetic was from the days of yore of the bright glitter, neon, and sequins you see at festivals now.


Glastonbury Festival: Best Celebrity Looks Throughout the Years
Show all 26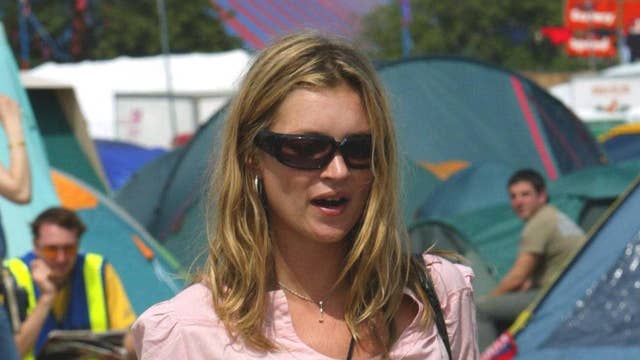 Unlike the lively-dressed crowd at Coachella, whose California sunshine lends itself to tropical prints and tie-dye, Glastonbury attendees of the early 1990s preferred a duller tailored palette, preached by dirty khakis and jeans. worn.
From those famous snapshots of Moss with ex-boyfriend Pete Doherty to more recent, but no less notable, contributions from Daisy Lowe, Edie Campbell and Adwoa Aboah, explore Glastonbury's best looks over the years by clicking through the gallery. up.